Coming Saturday, March 31st, PJ Bond (US) and Mark McCabe (UK) will play their lovely acoustic sets in the back room at Cafe Lokaal, Heemskerk, NL (20:00h, free).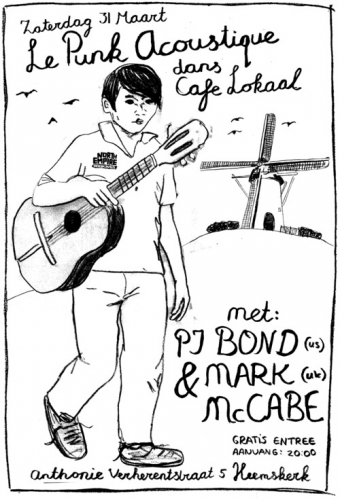 A few days later, Tuesday April 3rd, we've got a huge line up ready to play Cafe Lokaal as well (20:00h, free). That night Bangers (UK), The Revenge Of The Psychotronic Man (UK), The Respirators (DK), and Sam Russo (UK) will give it their best.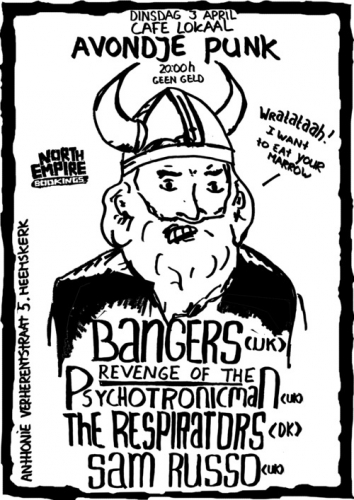 (for links to the aforementioned bands check out the 'shows' section)
See you at the show!