As usual the forth and newest edition of "Say Cheese" features only Dutch punk bands, showing Holland has enough talent to show.
This compilation features 15 Dutch punk rock bands, each contributing one song. Varying from established to upcoming bands, every single one of them hardworking and delivering top quality songs. Making it obvious the Dutch punk scene is alive, varied, and offering a lot of great music to listen to.
All the revenue made with this compilation will go to a good cause. Hulphond Nederland is the Dutch expertise center for the training of service dogs, which are used in medical and therapeutic care. This includes people with significant physical limitations, suffering from epilepsy and physical or emotional traumas, and children with severe behavioral problems, autism, and/or mental handicaps. The organization's purpose is to increase the independence and autonomy of people with any of a wide variety of limitations, thereby contributing to their (re)integration into society.
Please help out when you download the compilation by making a donation.
The compilation is available on a 'pay what you want' basis via: http://northempire.bandcamp.com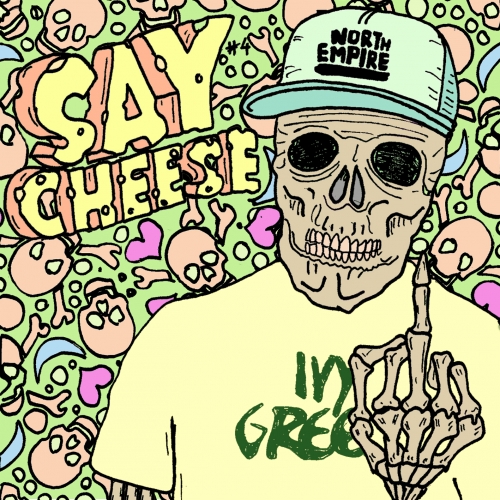 Say Cheese! – volume 4 1. Giant Eagles - In The Backseat
2. Junkyard Safari - Decisions
3. Different Homes - Soldiers' Heritage
4. The Apers - Always Hate Work
5. Black Volvo - Wacka Wacka
6. Lights Out - All That I've Got
7. The Peterlees - Hey
8. The Guttersnipes - Bollocks
9. The Law Won - Theirs
10. No Progress - I Can't Skate
11. SuperHero Status - Those Days
12. The Heart Monitors - Remember
13. The Overslept - Forgive Me (Feat. Bjørgen van Essen of Only Seven Left)
14. Shoot The Messenger - No Homework
15. The Lost Boys Club - Year 3000 (Busted Pop-Punk Cover)