With two great shows, the first weekend of April will be a busy weekend! You'll be sad for the rest of your life if you miss out on these shows.
Friday April 3rd 2015
Darwin & The Dinosaur (UK) + Black Volvo + Dead Neck (UK)
De Bakkerij, Castricum, NL (21:00h, entry €4)
* Dead Neck has been added last minute. Check 'm out, the best skate punk in Europe.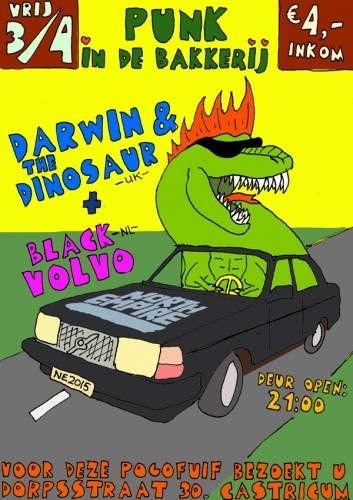 Saturday April 4th 2015
Get It Together (UK) + Sweet Empire + Tragical History Tour (UK)
(Uniforms has pulled out)
Rockcafé Asgard, Beverwijk, NL (22:00h, free entry)